Energy Market Simulation
Accurate, fast and digital forecasting and analysis for crucial decisions
Degree of Realism
Latest research results included in the solution so a cutting-edge degree of realism can be achieved: Flow-Based Market Coupling, hydro power cascades and on-off decisions for 8760 hours in whole Europe.
All-in-One
No further solutions necessary since high-performance computing, cloud storage, data management, simulation environment and IBM CPLEX solver integrated. Plus, extensive user support and proven scenario data available.
High Performance
Flexible and digital working is more important than ever before so cloud-simulations are optimal. Maon supports non-linear and parallel work-flows for hands-on quality management and superior cross-organizational teamwork.
High Level of Security
Simulations in the cloud run at a high performance cluster. All cluster nodes lie physically in Germany. In times when hacker attacks are not uncommon and cybercrime is worthwhile the cloud can offer more security.
Pay-per-Use
Users only pay for the storage space and simulation runs they really need. Expensive over-payments can be prevented. If more storage or calculation becomes necessary it can be adjusted at any time.
Cost Savings
For many companies going to the cloud is more profitable than investing in their own IT infrastructure. The company's own IT has no longer to worry about installations, maintenance or important security updates.
Meet and join the team
We are searching for new team members. If you are interested, please send us an application.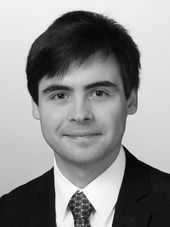 Dr.-Ing. Mihail Ketov
coordination and simulation core
Electricity market expert with ten years experience in engineering research, software development and market modelling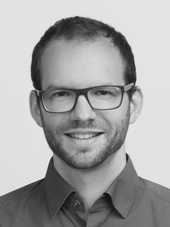 Dipl.-Ing. Fabian Pfannes
cloud platform and front-end
Software developer with twelve years professional experience in technical simulations and continuous integration

Yash Patel, M.Sc.
Data and testing
Expert in the domain of Flow-Based Market Coupling, simulation data gathering and comprehensive application testing
Nicolai Schmid
cloud platform and back-end
Full-stack web developer with know-how in container-orchestrations and single-page applications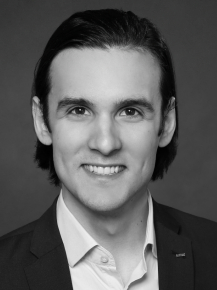 Dariush Wahdany, B.Sc.
simulation core
Electrical engineer from the RWTH Aachen University with excellent skills in C++ and Bash programming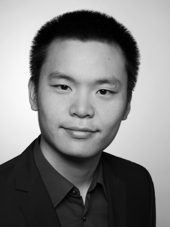 Huangluolun Zhou, M.Sc.
finance and business development
Management consultant with track record in large-scale electricity market simulations, data processing and project management
Martin Mitev
Front-end Web Development Intern
Builds exceptional time performant and user-friendly web applications using JavaScript, Preact and more
Dr.-Ing. Hao Chang
Advisor for transmission grids
Enabling market modelling in the digital age for transmission grid planning and operation
Research
Maon is a spin-off of the Institute for High Voltage Equipment and Grids, Digitalization and Energy Economics (IAEW) at RWTH Aachen University and the Chair for Sustainable Electric Networks and Sources of Energy (SENSE) at TU Berlin. The company has a special proximity to research in the field of simulations for market and network analyses. Data, models and procedures for the simulation of electricity wholesale markets are jointly developed and continuously operated at one integrated and comprehensive simulation suite.
Software
The digital platform is used by transmission system operators, investors and other market parties. The software is developed with the help of own market observations – partly published in TenneT Market Reviews and umlaut Market Studies – as well as project experience with simulation tools and latest research results. Due to many years of experience in modelling and software, Maon has been used in various projects, among others by network operators to evaluate security of supply or by investors to forecast net present values.
Best practice
The solution is used by renown business consultants like E-Bridge or umlaut on a regular basis, performing projects among others for system operators, investors, ministries and exchanges. The long-term experience with proven market models, especially related to transmission grid usage estimation and electricity price forecasting, the in-depth energy industry expertise as well as diverse successful joint projects with leading market players make Maon valuable for fast and accurate electricity system and market analysis.
Subscribe to our newsletter
Guaranteed absolute privacy and confidentiality
Email newsletter subscription