Why Maon?
Maon enables you to do highly accurate, quick and fundamental energy market predictions.
Realistic
Latest research results included in professional software to achieve a cutting-edge degree of realism. Renewables, batteries, hydropower, cogeneration, electrolyzers, electrical vehicles and exchanges can be simulated for whole Europe.
Unified
No additions necessary since high-performance computing, cloud storage, data management, market model, solver and interactive analysis integrated. Plus, proven inputs and diverse transparent interfaces available.
Collaborative
Flexible and digital working is more important than ever before so cloud-solutions are optimal. Maon supports non-linear and parallel work-flows for hands-on quality management and superior cross-organizational teamwork.
Secure
Maon runs on encrypted high performance clusters. All cluster nodes lie physically in Germany. In times when hacker attacks are not uncommon and cybercrime is worthwhile the cloud can offer more security.
Pay-per-use
Users only pay for storage space and model runs they really need. Expensive over-payments can be prevented. If more storage or calculation becomes necessary, it can be adjusted at any time.
Efficient
Going to Maon is more efficient than building your own simulation software and IT infrastructure. Your team does not have to do software developments and tests, installations, updates, maintenances and cyber security measures.
Independent
Maon is a software developer and does not follow the interests of stakeholders in the energy sector. It is neither financed with venture capital nor private equity. The majority of revenue comes from clients abroad. As a result, we deliver neutral forecasts.
Bankable
Energy price forecasts from Maon were used for single investment decisions worth billions of euros. Our forecasts are considered investment-grade and bankable by notable financiers.
Factual
Maon relies on the fundamentals of economics and technology. Do you want to make factual, traceable and resilient decisions? Contact us and start your leading-edge decision making.
Meet and join the team
We are searching for new team members. If you are interested, please send us an application.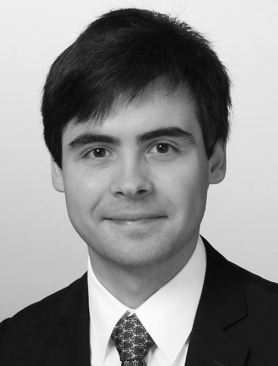 Dr.-Ing. Mihail Ketov
Coordination and simulation
Electricity market expert with twelve years experience in engineering research, software development and market modelling
Dipl.-Ing. Fabian Breitkreutz
Development and operation
Software developer with fourteen years professional experience in technical simulations and continuous integrations

Yash Patel, M.Sc.
Modelling and Support
Expert in the domain of Flow-Based Market Coupling, large-scale simulation data and comprehensive application testing
Mark Schäfer, B.Sc.
Fast-runs and model integrations
Engineering student from TU Berlin writing his thesis about clusterings and aggregations of flow-based exchange capacities
Sangeetha Kadarkarai
Web software development
Certified IT professional with over six years of practical experience as a software developer executing web innovations
Kaan Gecü
Browser cache and back-end
Developer enabling communications between front-ends and back-ends for the multi-user, multi-interface and multi-format environment
Esmanur Eryilmaz
Graphical interface and user experience
Professional software developer enabling the world's smoothest user experience in fundamental energy market modelling
Ali Baran Gündüz
Front-end interface and data security
Self-made full-slack web developer and computer engineer with extended know-how in React, GitLab and security technologies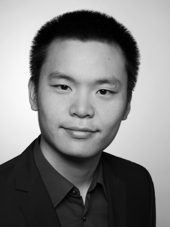 Huangluolun Zhou, M.Sc.
External advisory
Management consultant with track record in electricity market simulations, data processing and project management
Nicolai Schmid
External advisory
Full-stack web developer at Cosmo Consult with know-how and experience in container orchestrations and communication protocols
Dr.-Ing. Hao Chang
External advisory
Consultant at Hitachi Energy supporting Maon in simulations for transmission grid planning and operation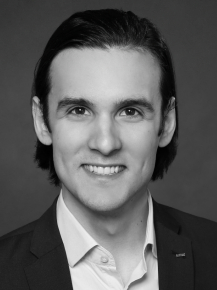 Dariush Wahdany, M.Sc.
External advisory
Researcher at Fraunhofer AISEC supporting Maon to maintain the high privacy level and add new machine learning approaches
Research
Maon was established in 2018 as a spin-off from the Institute for High Voltage Equipment and Grids, Digitalization and Energy Economics (IAEW) at RWTH Aachen University and the Chair for Sustainable Electric Networks and Sources of Energy (SENSE) at TU Berlin. It has ongoing research cooperations in the field of simulations for market and grid analyses. Data, models and methods for the simulation of electricity wholesale markets are jointly developed and continuously operated at one integrated simulation environment.
Software
Maon was developed with the help of own market observations – partly published in TenneT Market Reviews and Umlaut Market Studies – as well as project experience with simulation tool-chains and latest research results. Due to decades of experience in market modelling and software development, Maon has been used in various projects and evaluation processes. Network operators evaluated for example the security of supply and investors forecasted net present values of new investment opportunities.
Best practice
Maon is regularly used by renown business consultants like Accenture, E-Bridge or e.venture. Users perform simulations for among others plant operators, industrial consumers, system operators, exchanges and investors. The long-term experience with proven market models, especially related to transmission grid usage estimation and electricity price forecasting, the in-depth energy industry expertise as well as diverse successful joint projects with leading market players make Maon valuable for fast and accurate electricity grid and market analysis.
Subscribe to our newsletter
Guaranteed absolute privacy and confidentiality
Email newsletter subscription