Five new software developers and market modellers
We warmly welcome five new full-time software developers and market modellers to our team: Kaan Gecü, Ömer Bilgin, Baran Gündüz, Esmanur Eryilmaz and Mark Schäfer. We wish everyone a good start and a lot of fun at Maon. The new colleagues will work on tools for automatic parameterization, interactive analysis of results and enable new use cases. Thereby, we are progressing at a higher pace in the development of our market simulation.
Maon-Team-Photo 2022
This year's team photo was made in the center of our office building in Bismarckstraße, Berlin-Charlottenburg.
Maon joined FGE

We joined the Forschungsgesellschaft Energie (FGE) as an official member this year. The FGE is affiliated with the IAEW at RWTH Aachen University. The association exists since 1958 and its task is to promote research in the field of energy supply. Further, it promotes exchange of experiences between its members, the education of young engineers through reports and conferences.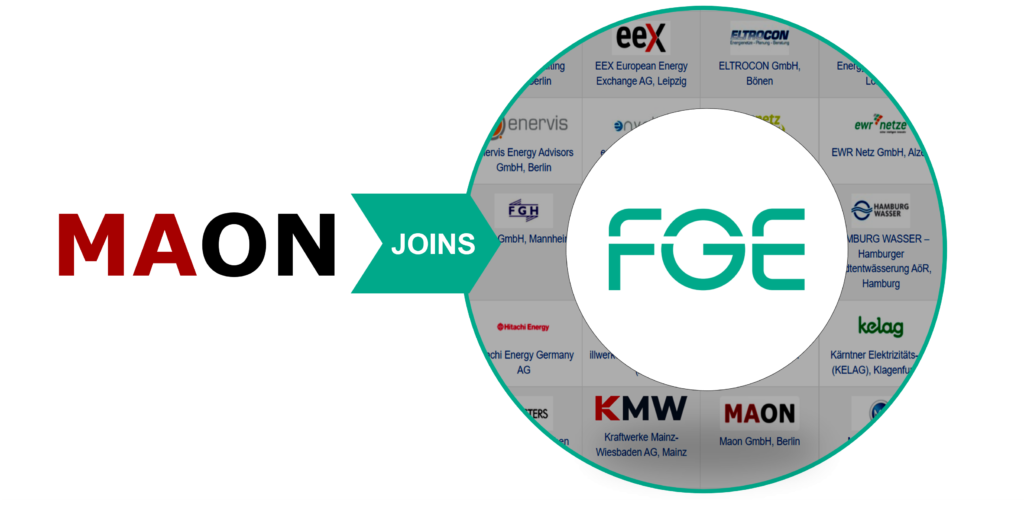 If you have any questions, please do not hesitate to contact us. We look forward to you!